Experience 360
Multiply your perspective
The new Adacto Unit for the production of the Video 360 develops immersive projects with a strong interaction that brings out the best integration between the technical and the creative skills of the Agency. A new area with the same approach of always: integrated and open to innovation. This Unit already has at its active important projects in the sector of Travel & Adventure, Paper Tissue & Medical, carrying on new experiences and important case histories.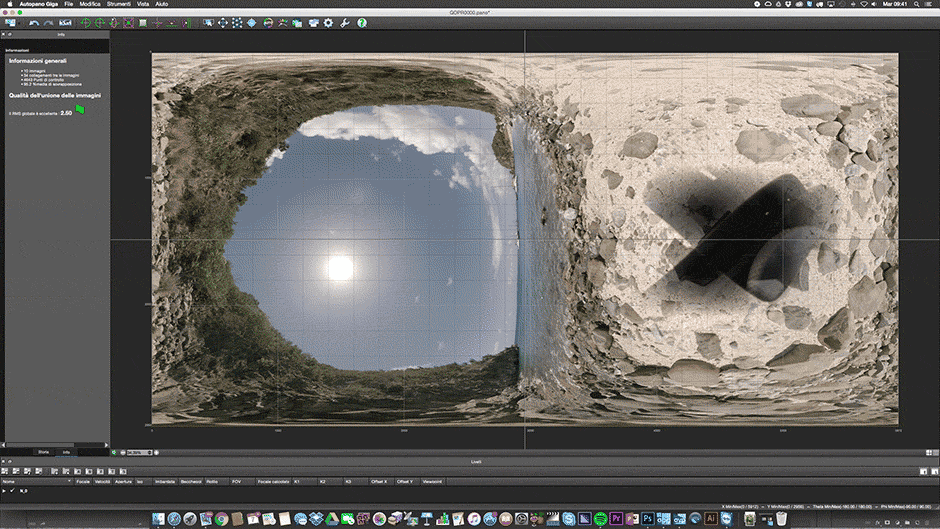 With the Unit 360, Adacto is able to operate in any kind of context and to meet the challenges of a pretty exotic set. It has developed proprietary recovery solutions, anticipating what in the near future will probably be available from consumer electronics. The sector is still widely to be explored and what the Agency has, is the ability to interpret technology in an original and creative way and also it has a solid professionalism in the 'digital' directing, thanks to the close collaboration with the video production company, Bin-Jip .
The 360° Adacto's Unit selects the resources and instruments to be used for the shootings, with technological solutions suitable to every context and every need. Shootings are made with cameras that record in 4K, mounted on fixed and stabilized RIG (for shooting on the go), on underwater drones or aircrafts and with the audio recording live with binaural sound.


360° PLAYGROUND
A playground, underground, emotional and impactful production, to tell the streetball world from an inedit and immersive prospective with subjective shootings. Compulsory Audio